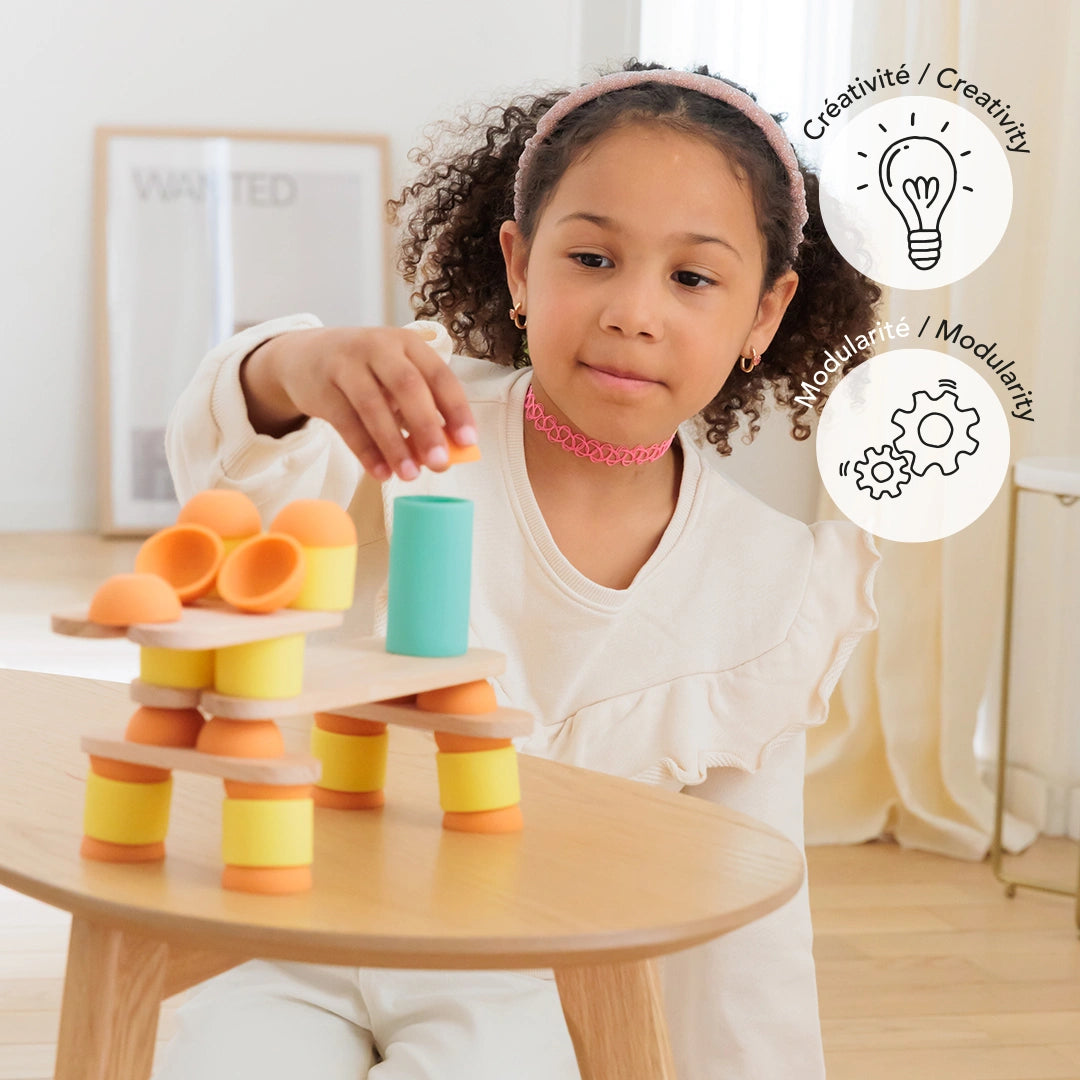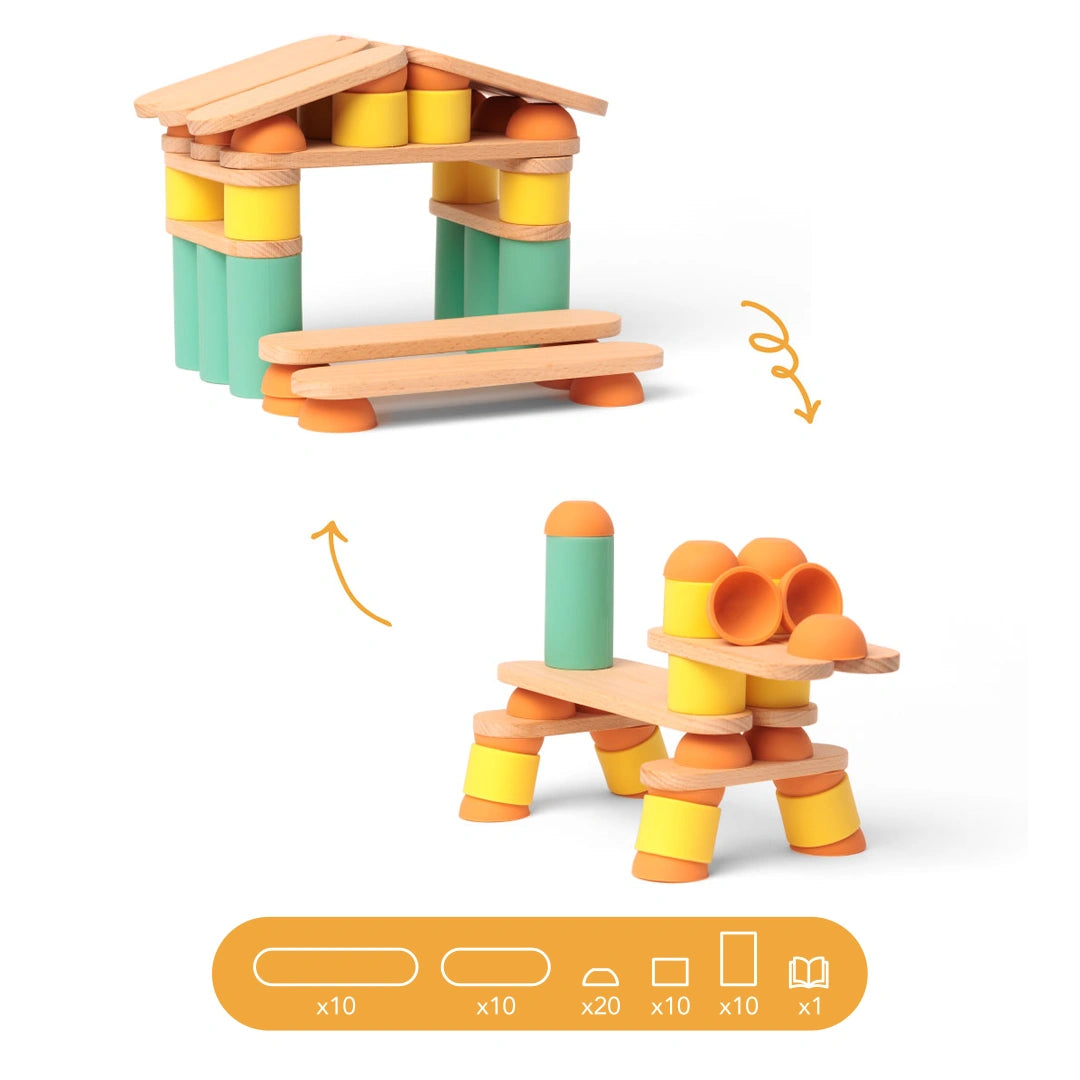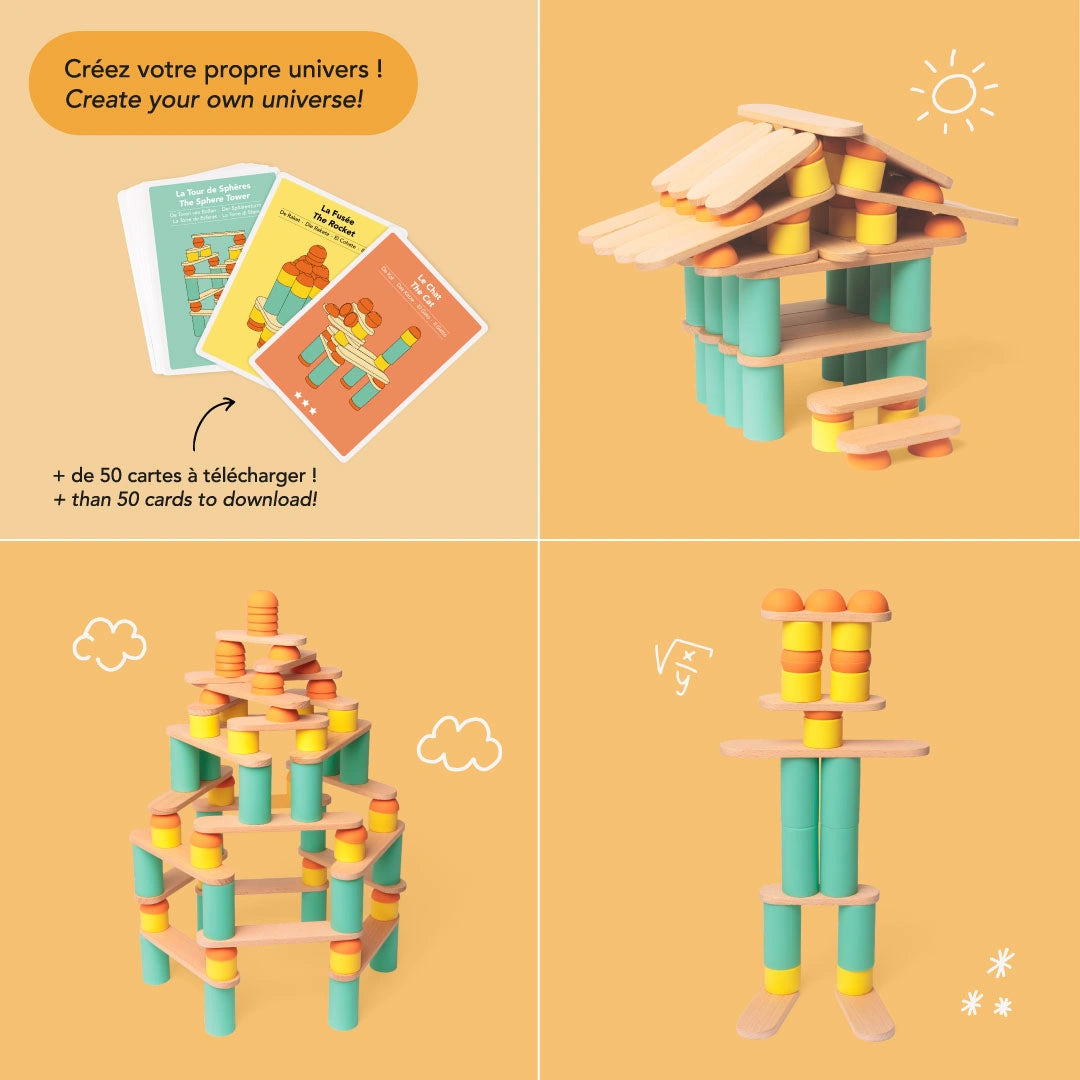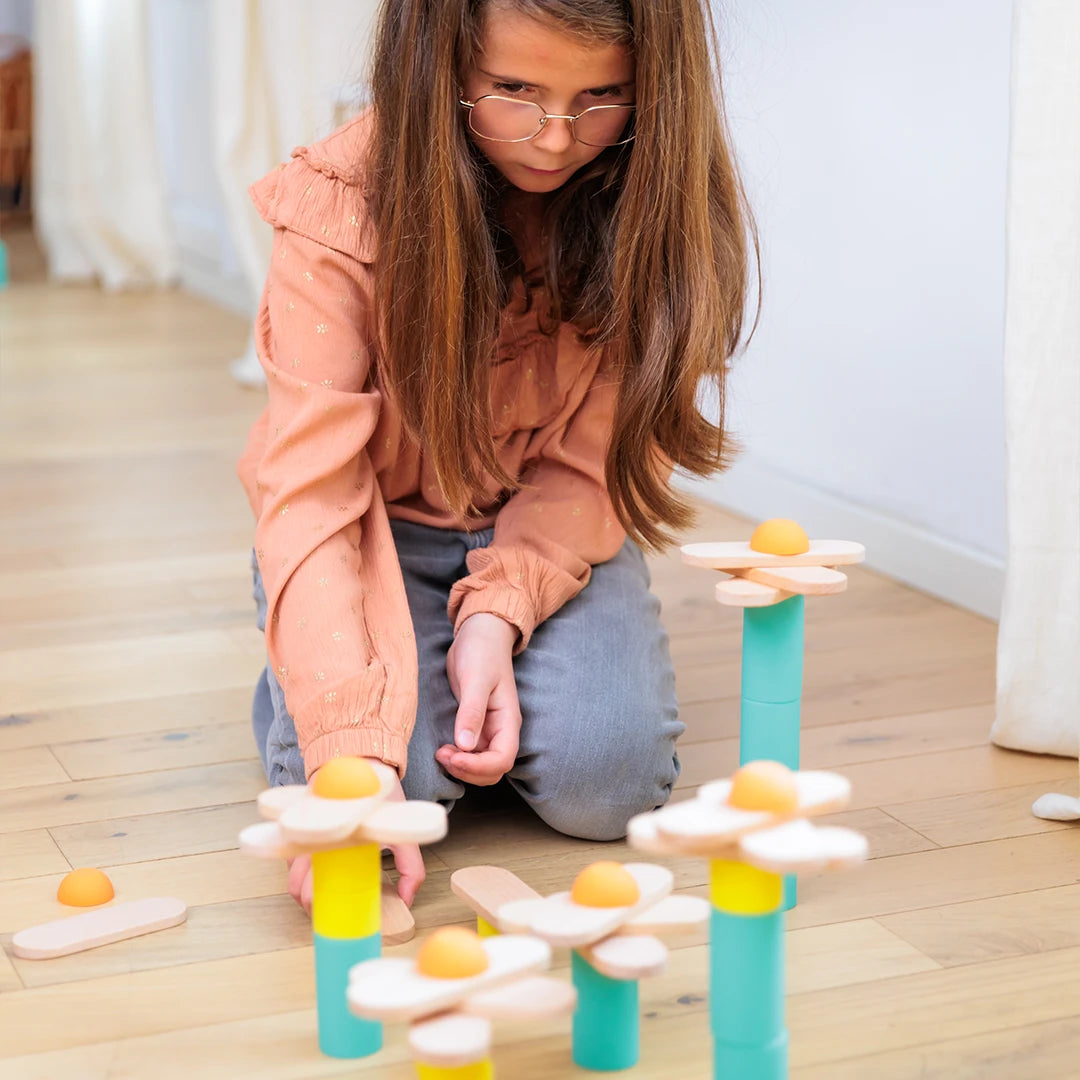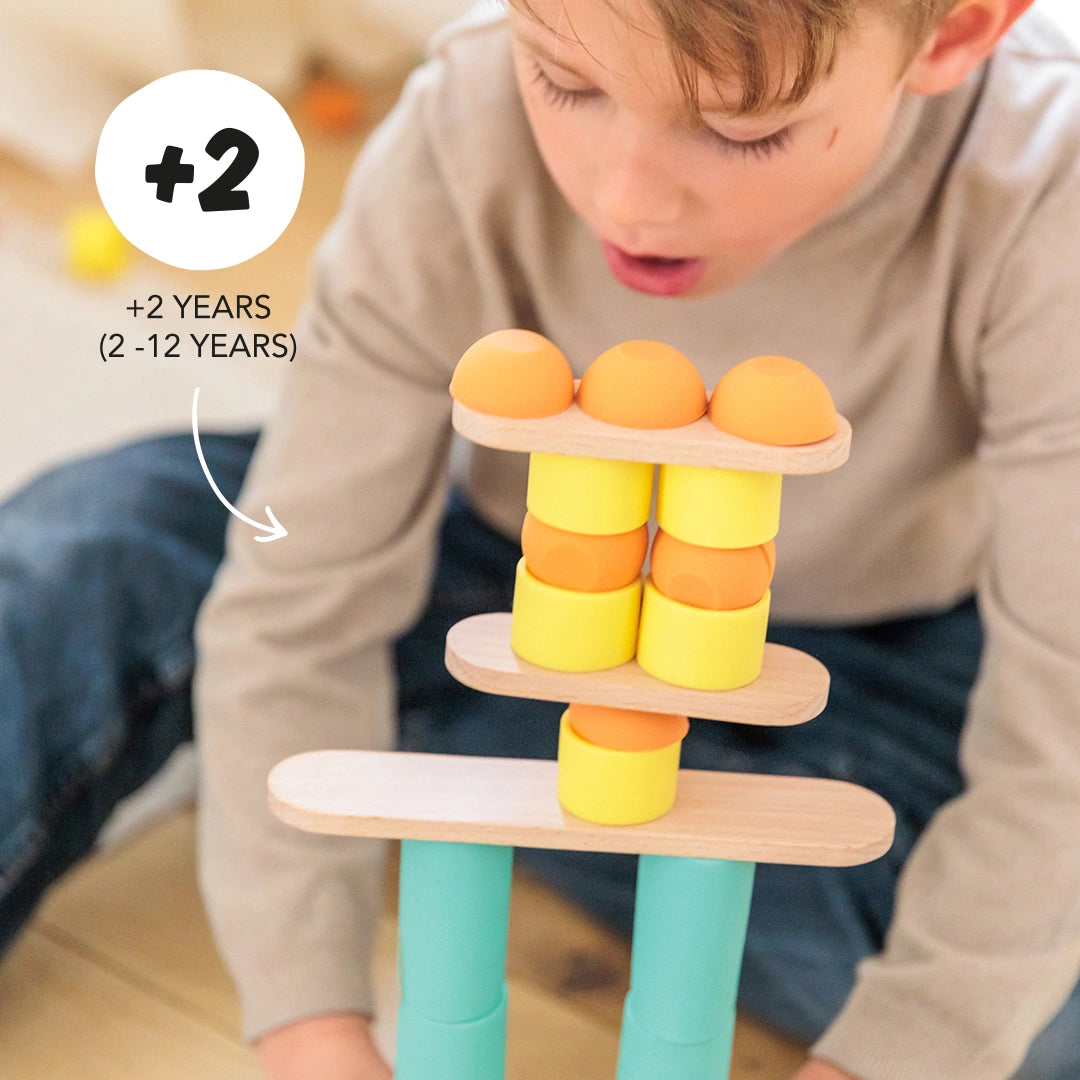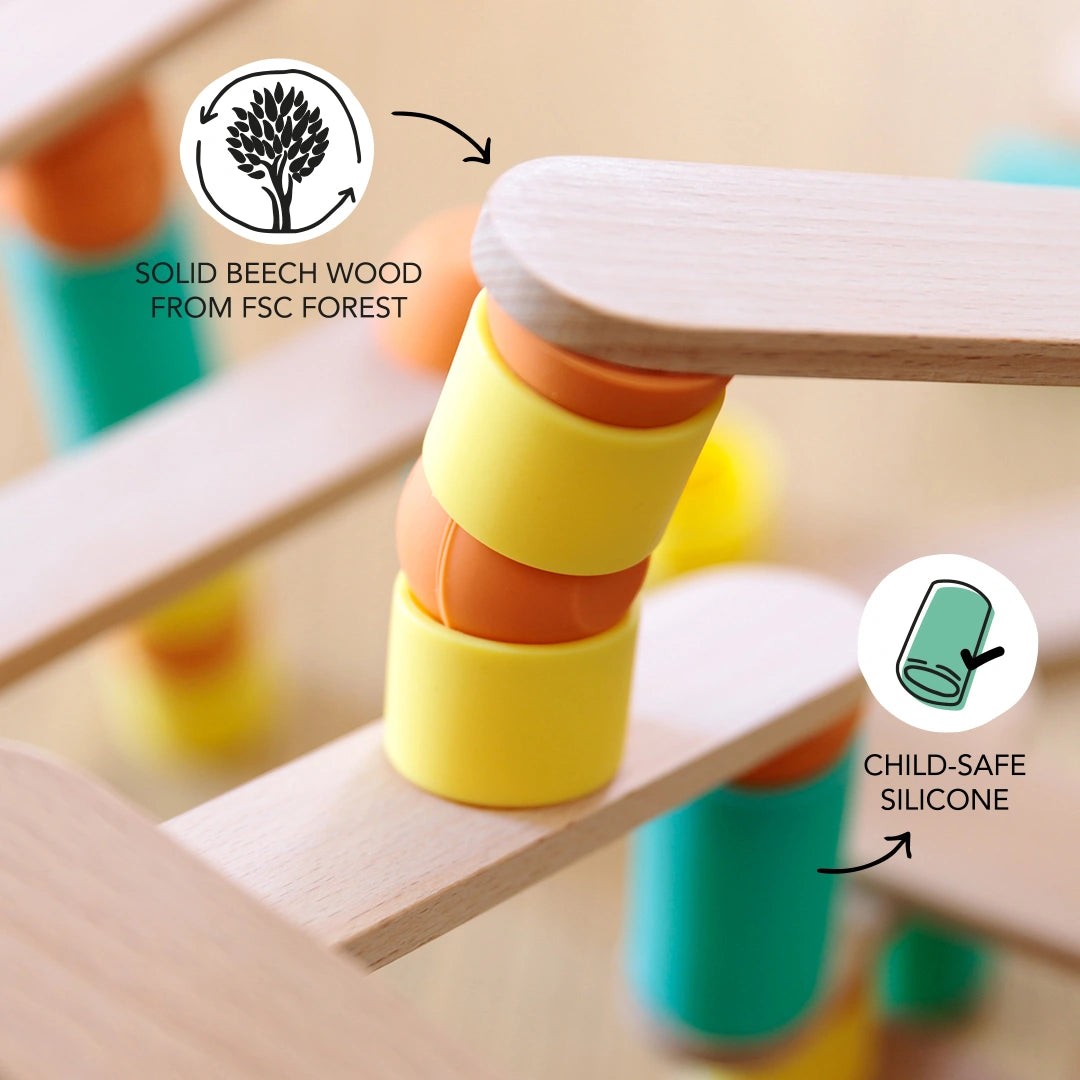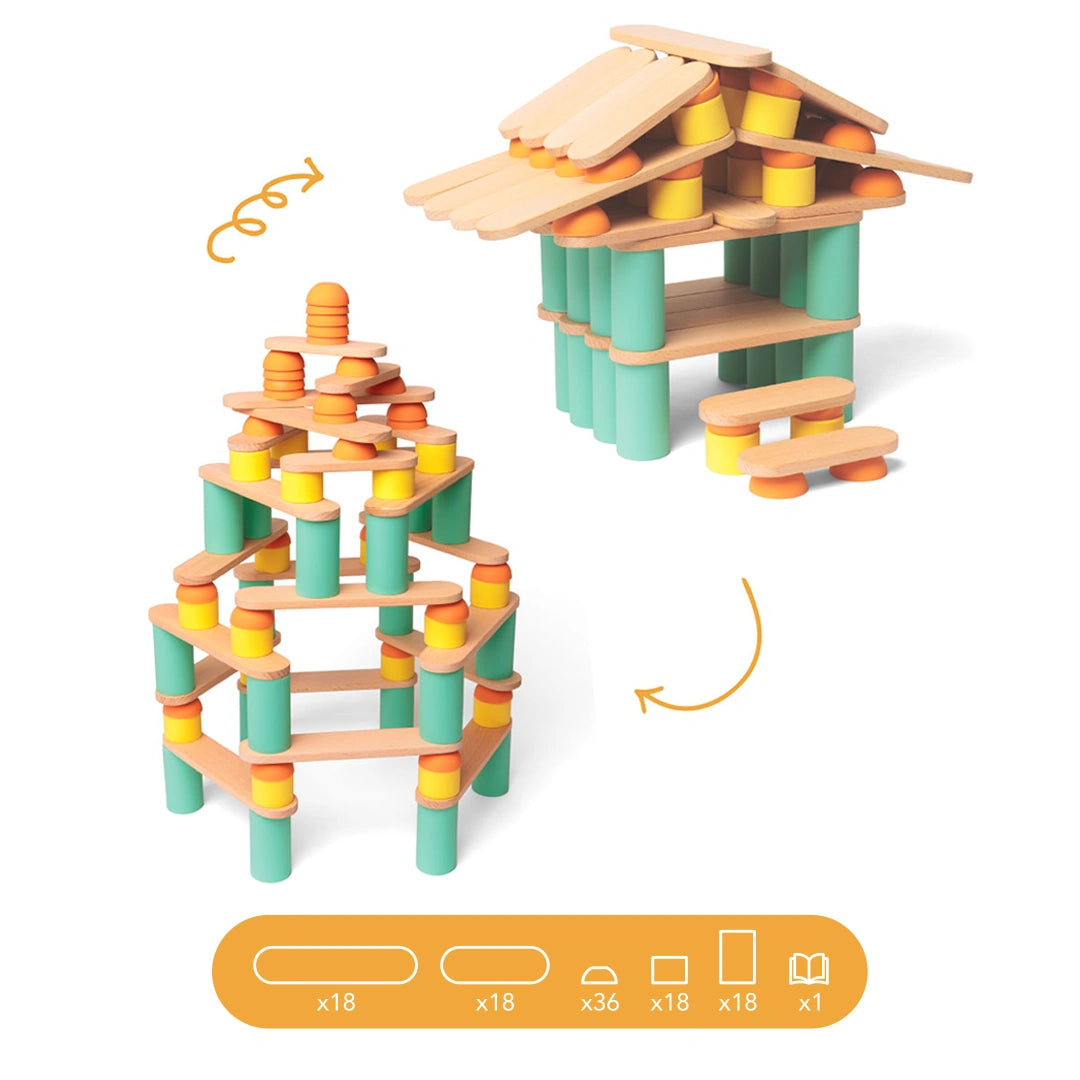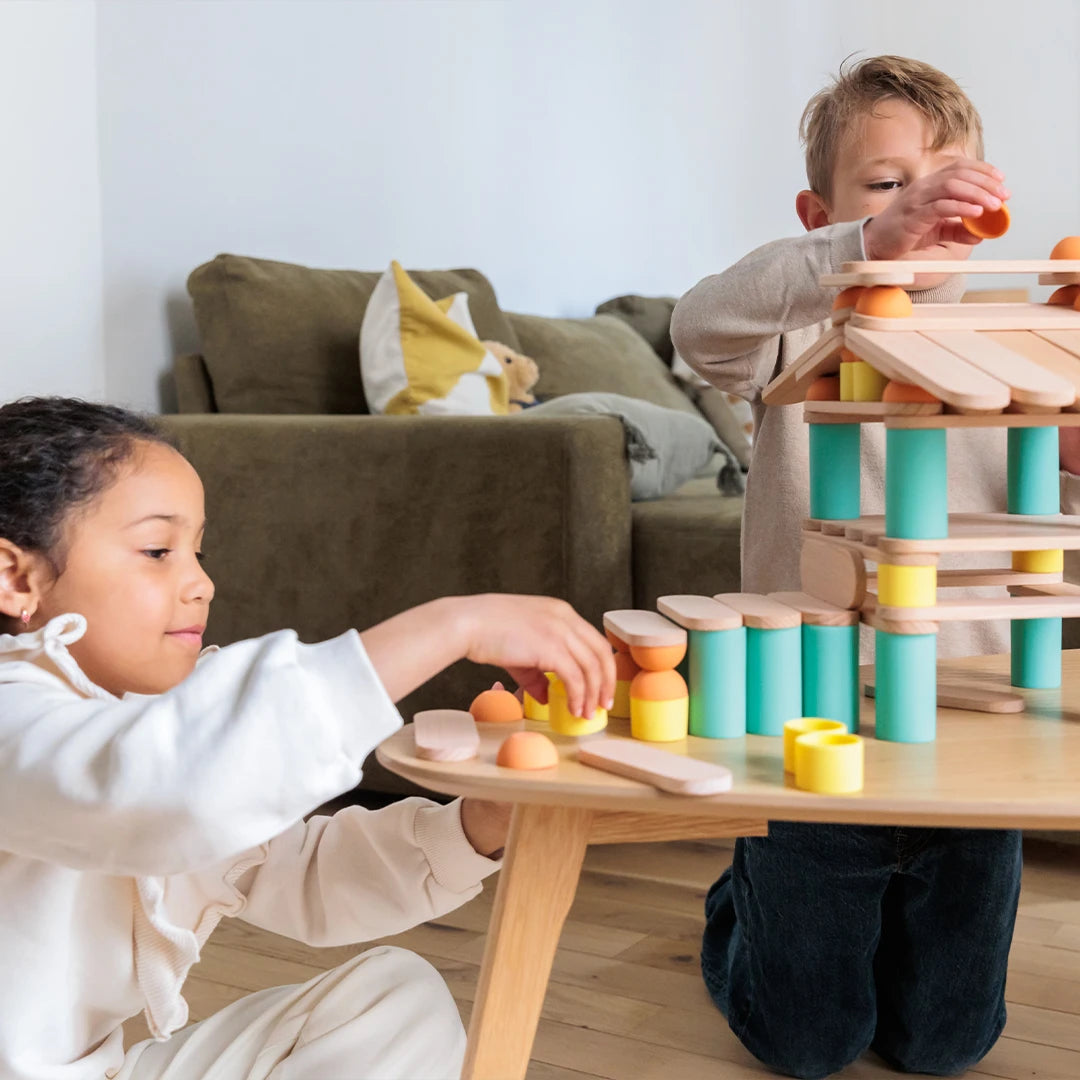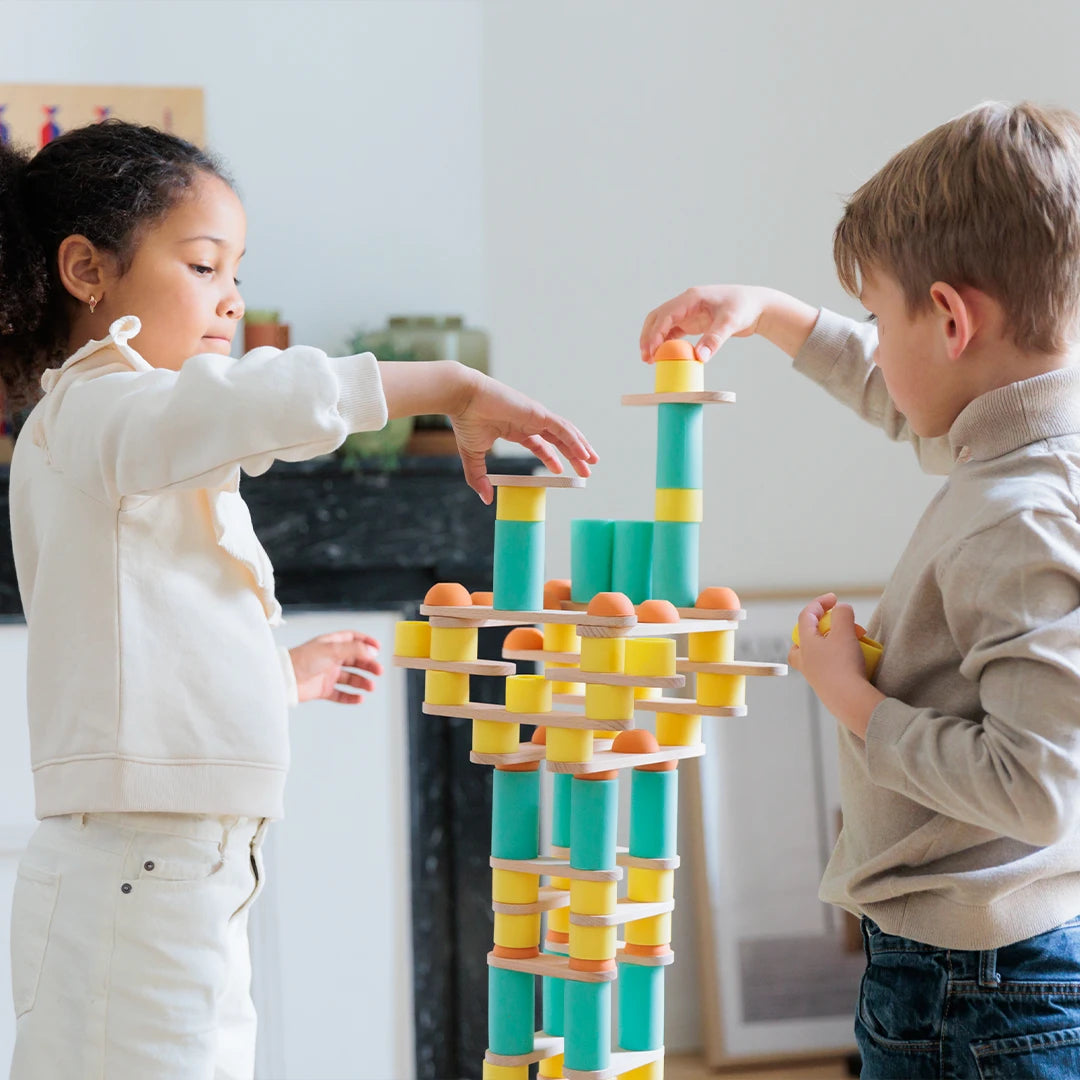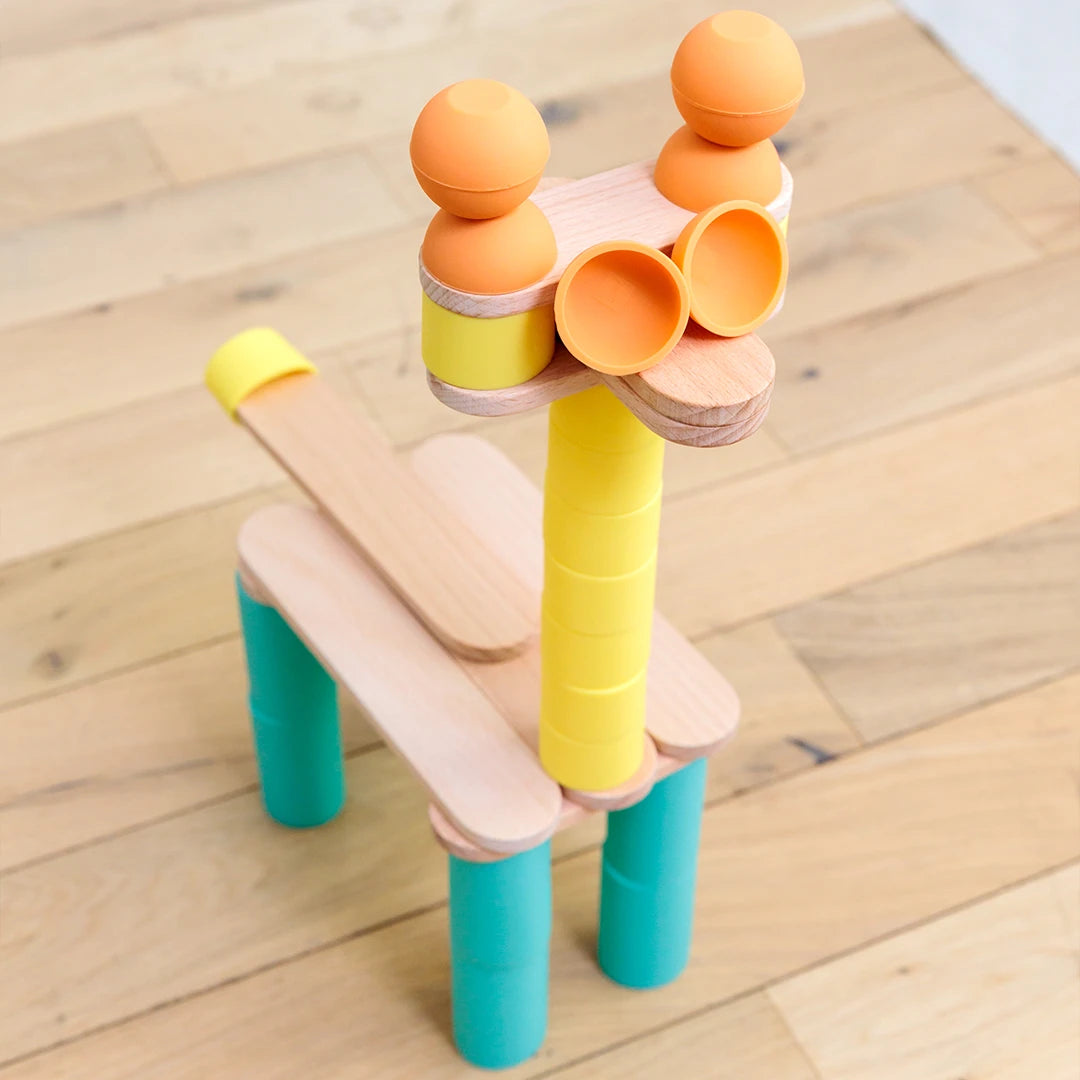 🎁 Stix 108 pièces = Cartes créatives offertes
Stix - Building Game
Engage la créativité
Silicone alimentaire
Systéme modulaire
Bois éco-responsable FSC
Commandez maintenant et soyez livré le
Vendredi 29 Septembre (France Métropolitaine)
Paiement 100% sécurisé
Satisfait ou remboursé
Stix est un jeu de construction libre et modulaire qui engage la créativité des enfants.

Et pour cela, Stix cache un secret magique : la rotule ! En combinant les demi-sphères et les tubes en silicone, les enfants obtiennent une rotule qui permet d'orienter et de stabiliser librement les constructions avec les planchettes en bois ! Les pièces en silicone adhérent avec les planchettes en bois et permettent des possibilités infinies.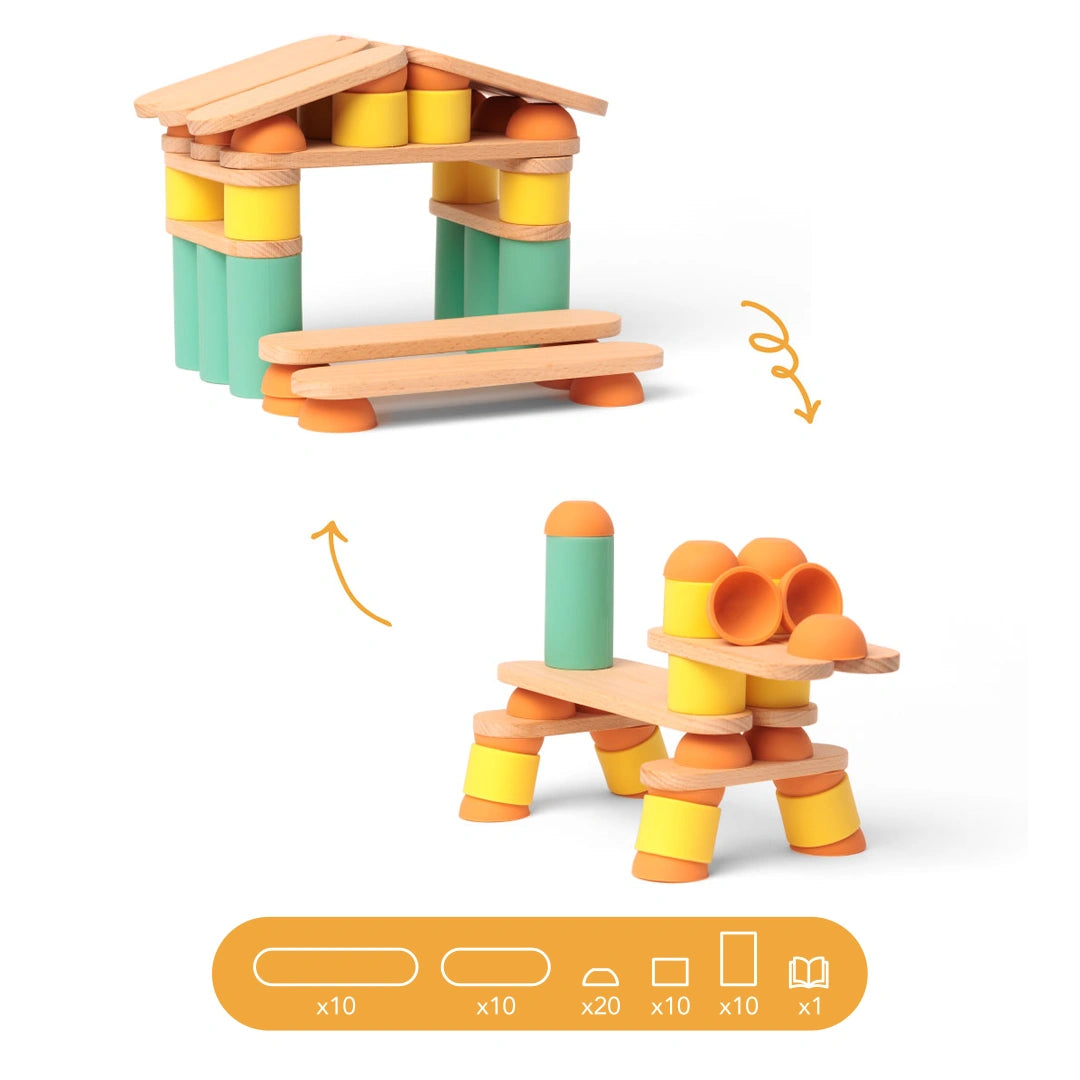 Modularity and creativity
The goal of the game? Absolute freedom: to create and reproduce all possible and unimaginable ideas. Planning, fine motor skills and creativity are the keys to creating amazing creatures, characters or buildings!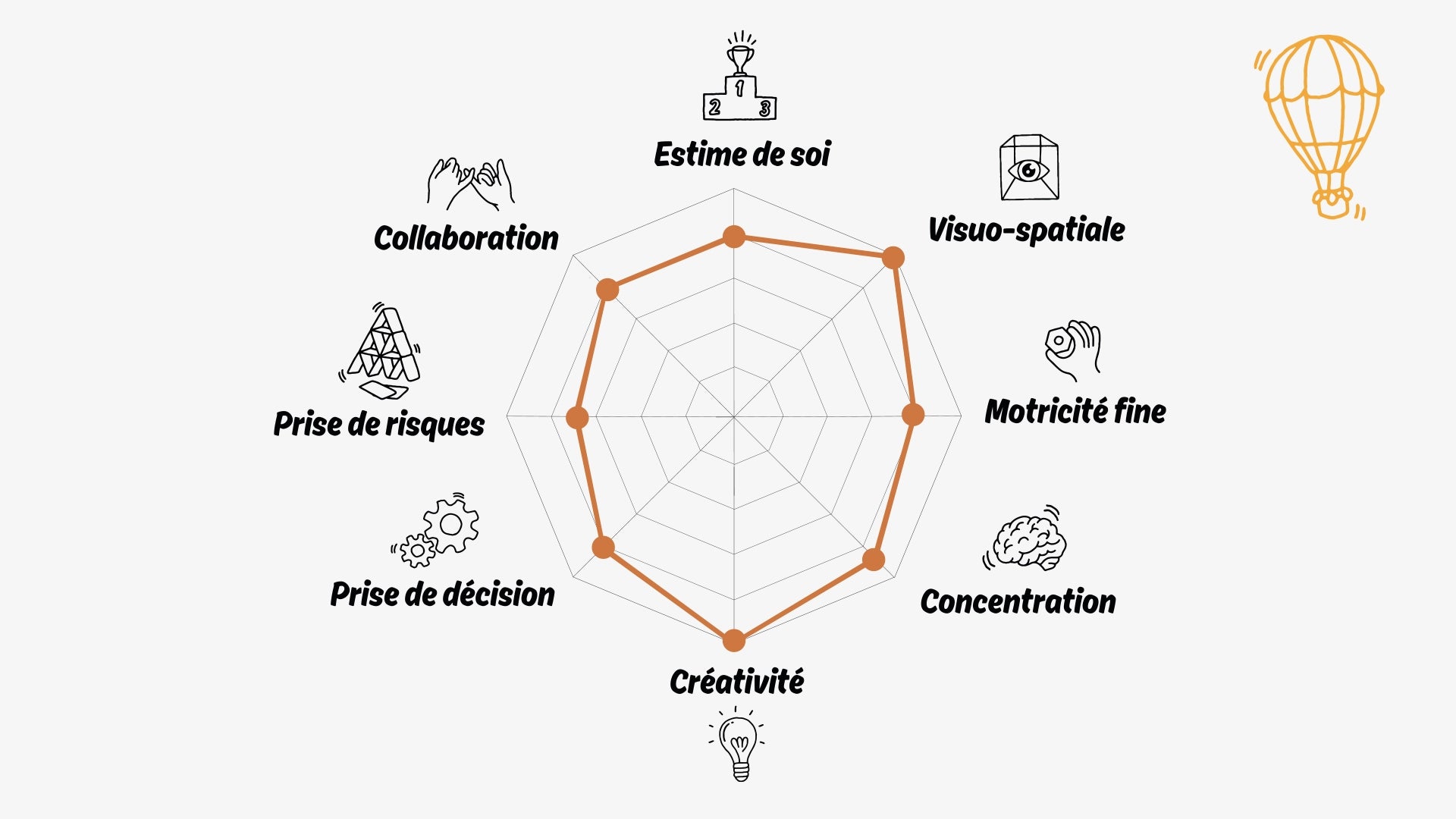 Multiple benefits for the child
Stix is ​​a toy that was developed by our teams, alongside specialists passionate about child development (child psychiatrists, occupational therapists and school teachers). This collection helps build many skills including planning, decision-making, fine motor skills, visual cueing and creativity.
Collaborative construction game
The real asset of Stix lies in its ability to be used both alone and with others, which makes it an ideal construction game to do with the family.

Team members can cooperate to find solutions to design problems and help each other improve their communication and problem-solving skills.

Plus, Stix is ​​ideal for parents who want to limit their children's screen time and encourage creative and educational leisure activities with the family.
This product has not received any reviews.
Let customers speak for us
Vous en parlez le mieux !
Which Stix kit to choose?

Yes, we ship all over the world. Shipping costs will apply, and will be added at checkout. We run discounts and promotions all year, so stay tuned for exclusive deals.
Is Stix safe for children?

There quality and the security are also one of our main concerns.

We have taken the appropriate time during our design and development phases to pay attention to all security issues.

And this by choosing the use of non-toxic materials or of untreated solid wood And not spring.

Please note that the Stix collection has passed all tests related to the safety of children's toys (European Directive 2009/48/EC relating to the safety of toys, Standards and regulations EN71 Safety of toys).
Is there an age to play Stix?

You can contact us through our contact page! We will be happy to assist you.
What's the best way to clean my Stix?

For the wooden planks, a gentle passage with a slightly damp cloth to clean them is sufficient.

For the silicone cones, a passage in soapy water or in the dishwasher for maintenance more accurate is totally possible.
Je suis un.e professionnel.le, Stix est-il fait pour moi ?

Si vous êtes un.e professionnel.le, nous vous conseillons de vous orienter vers le kit Stix 108 pièces.
Contactez-nous via le chat pour toute questions complémentaires.
Temps de réponse moyen : moins de 24h