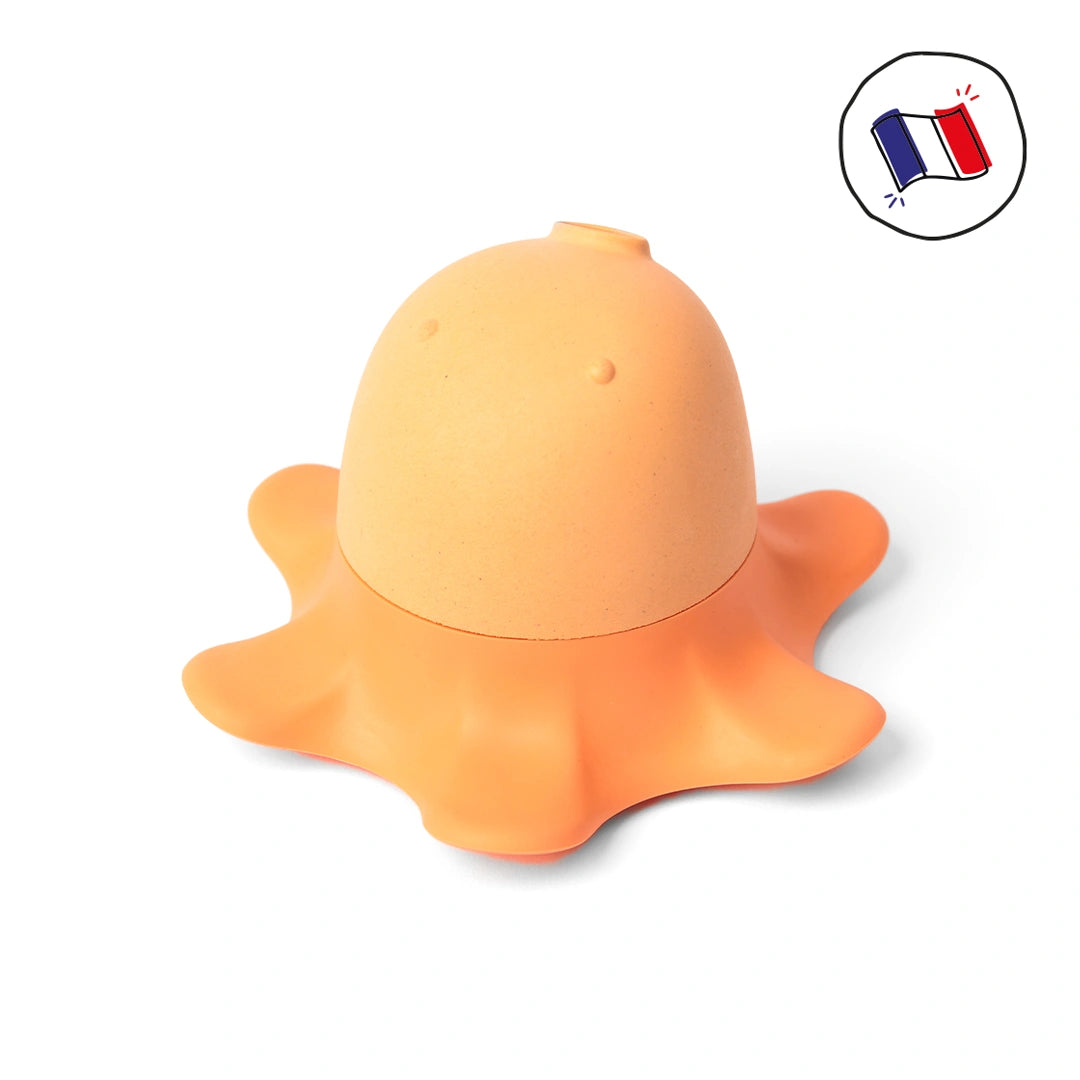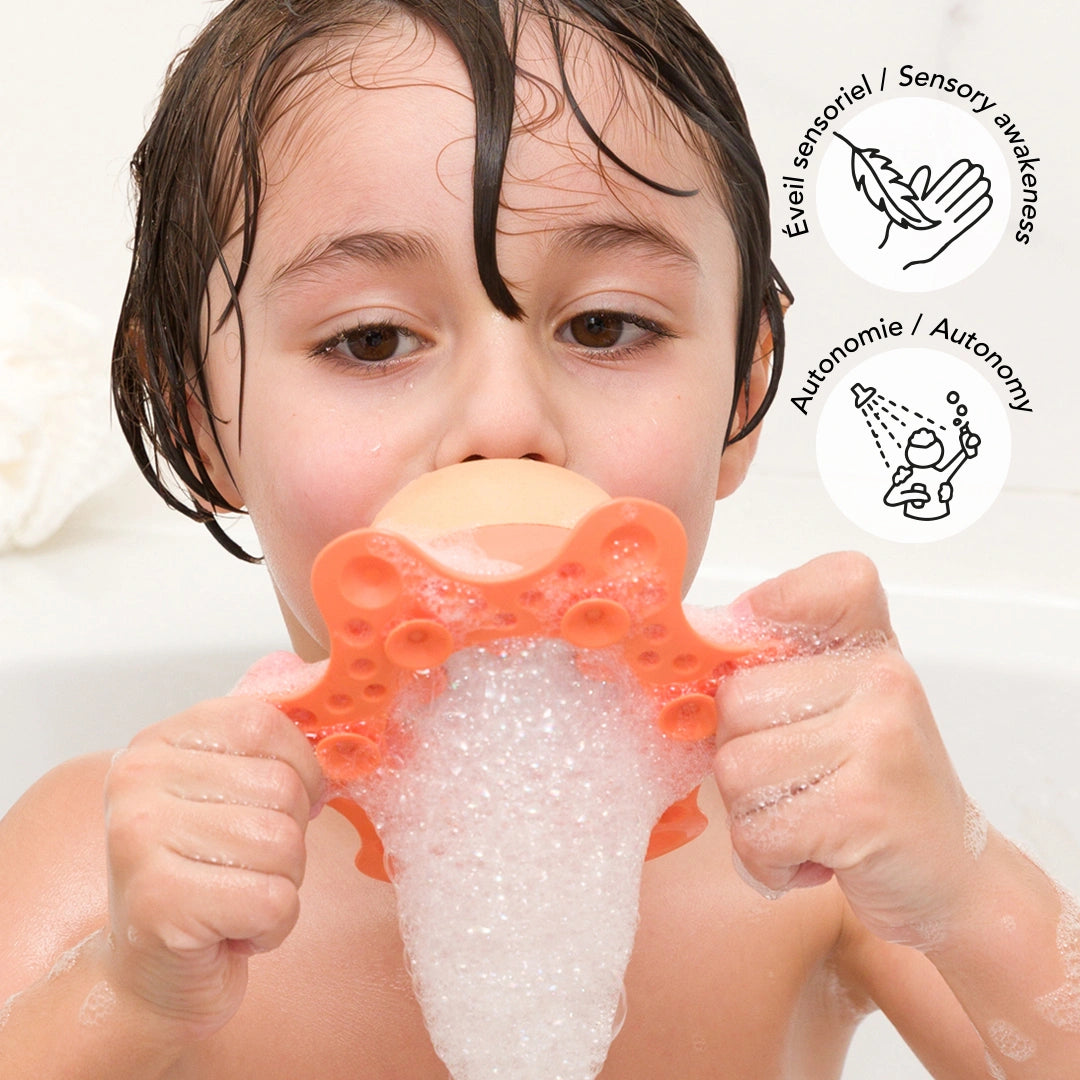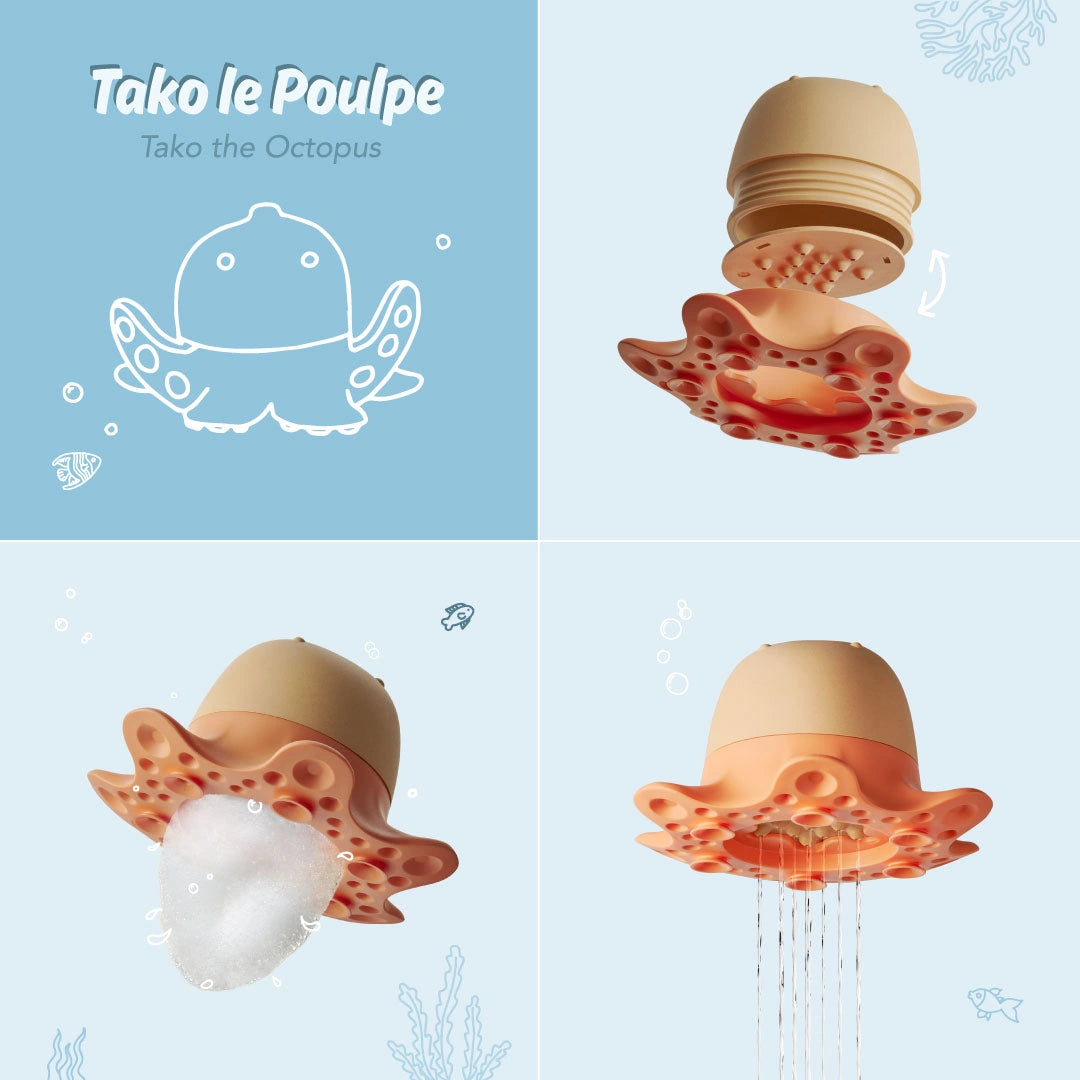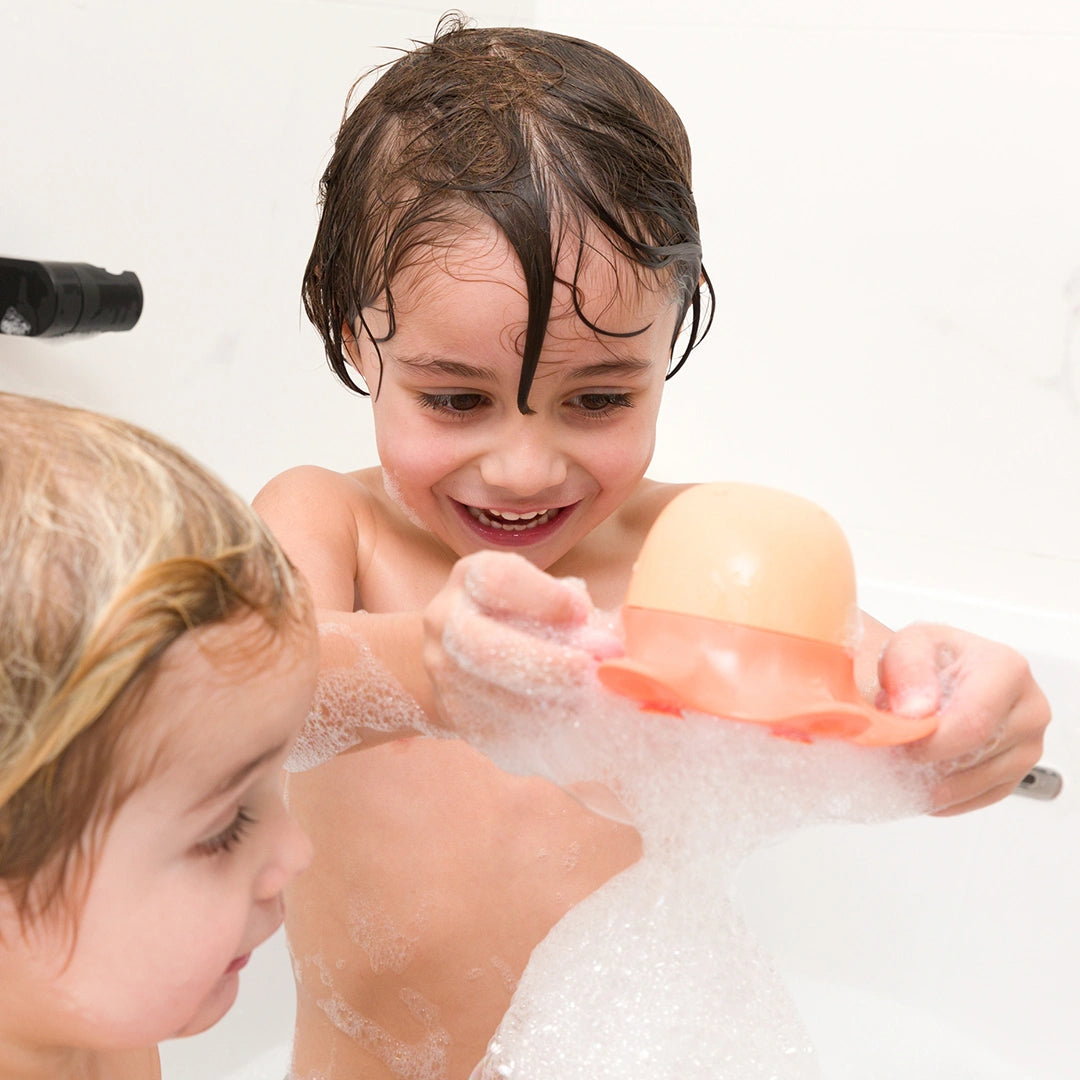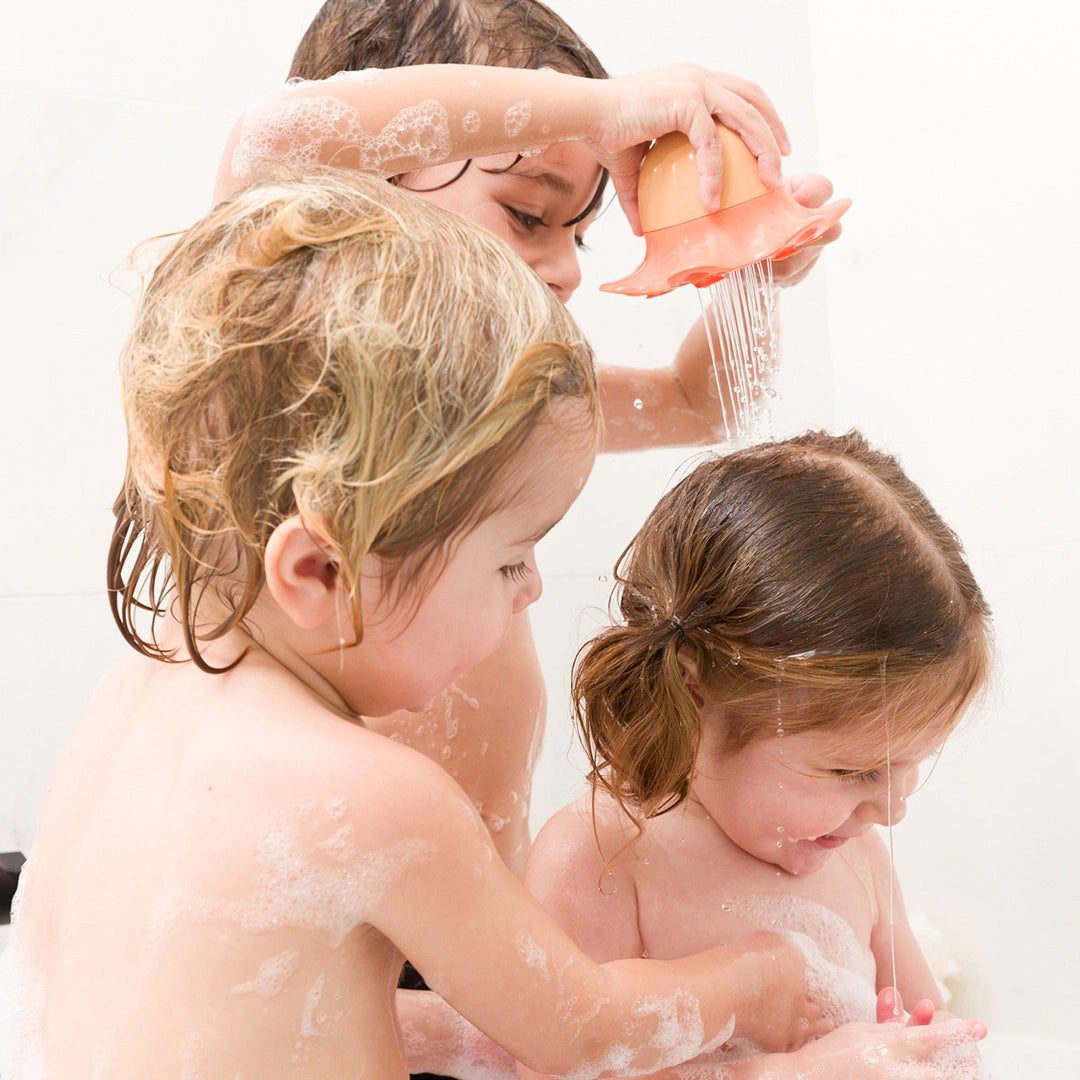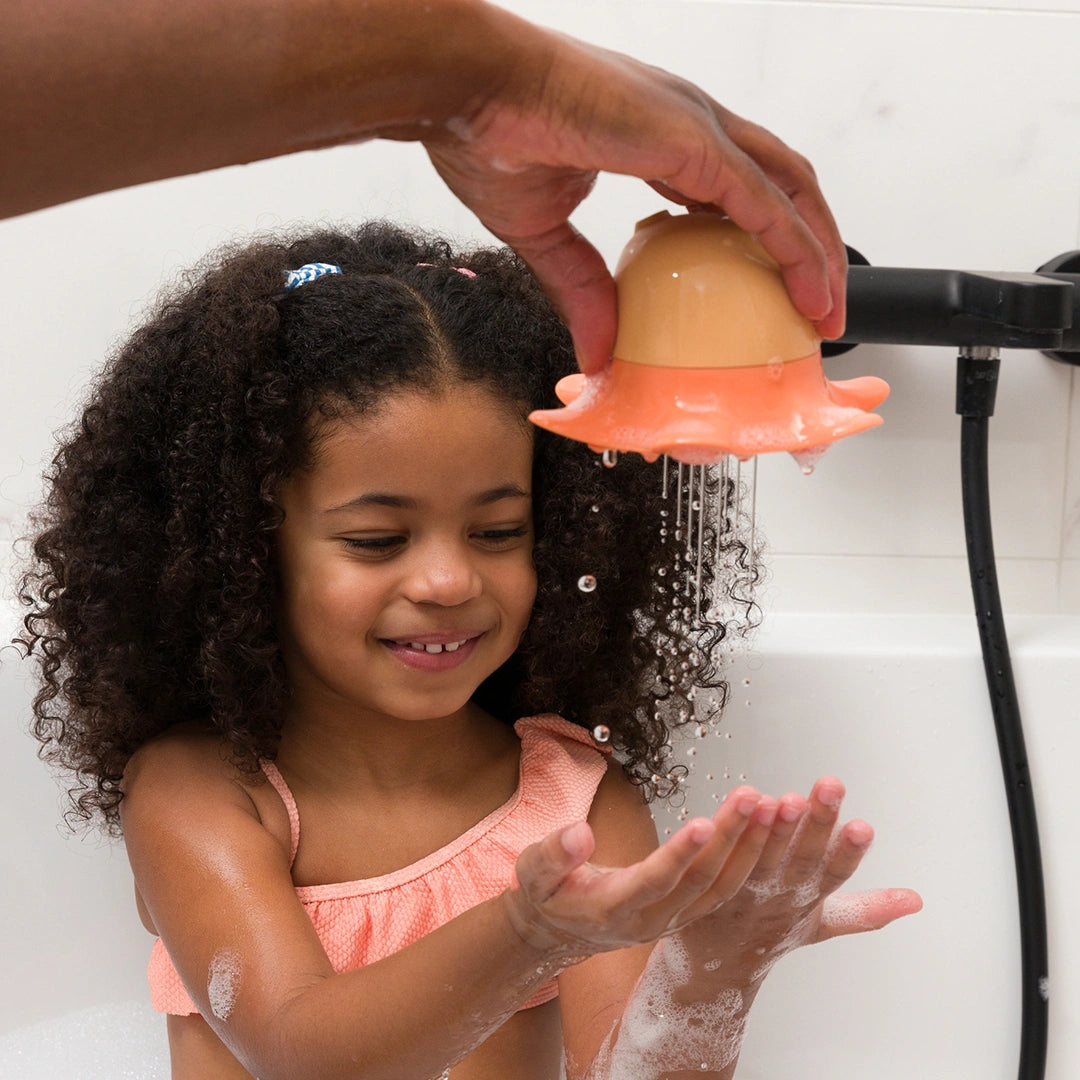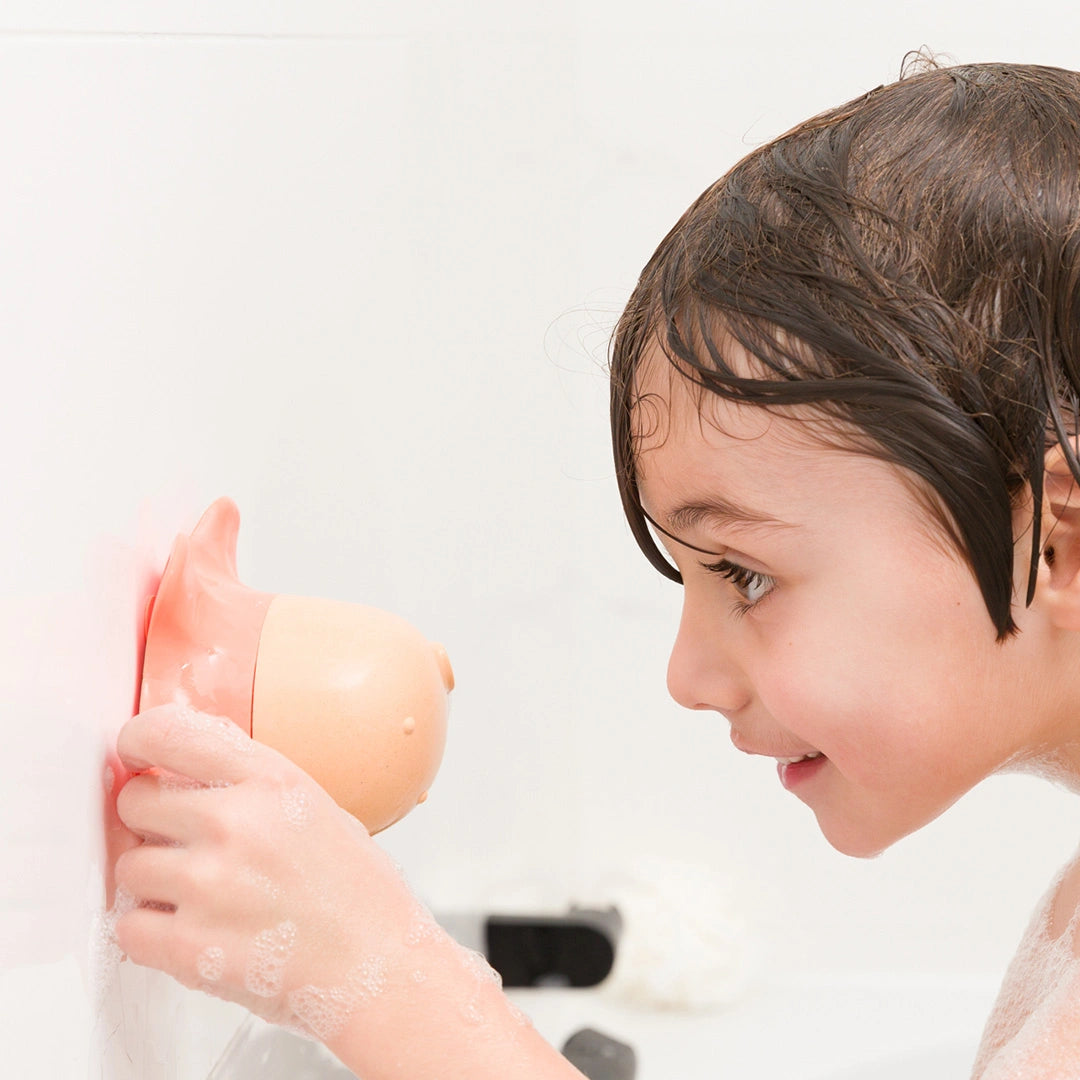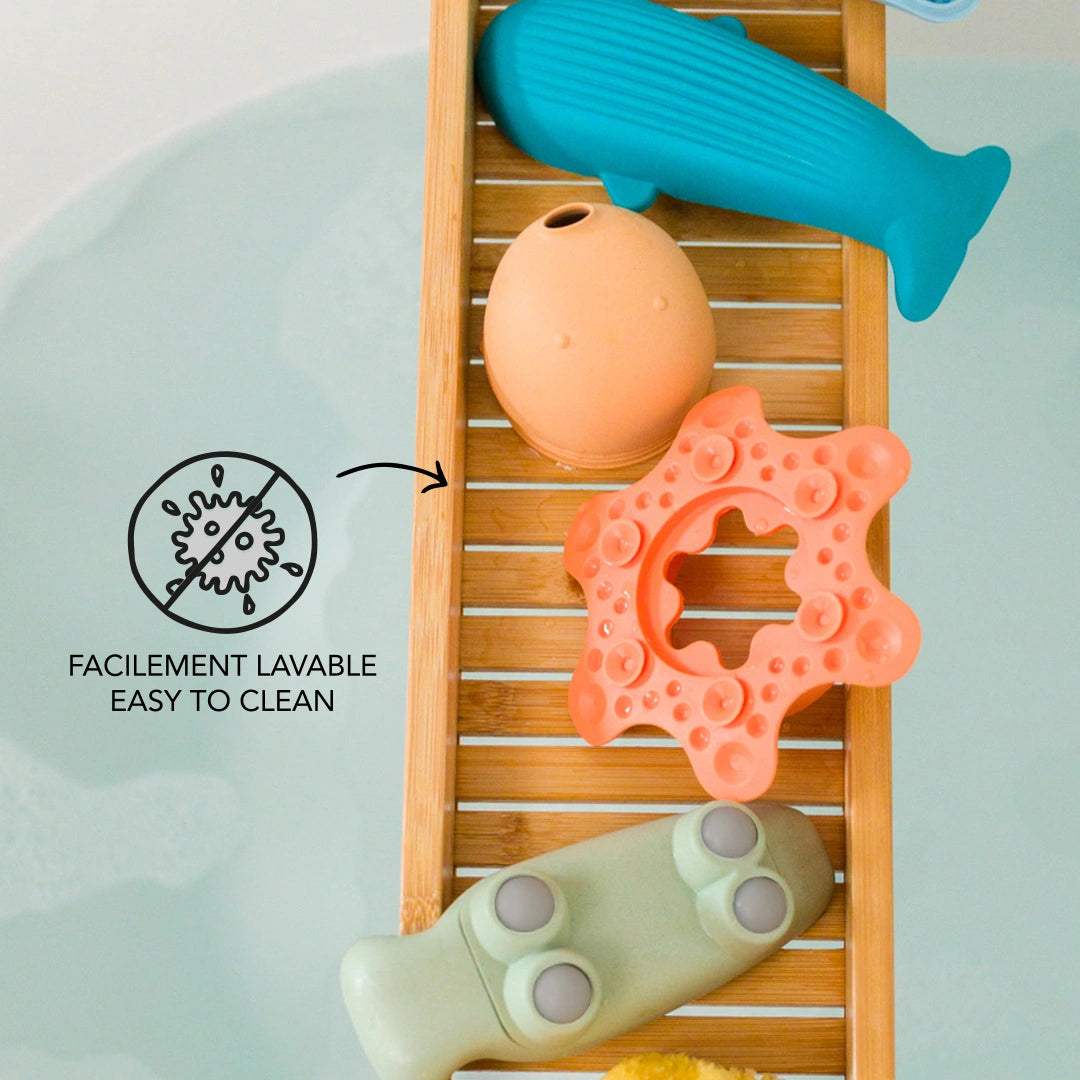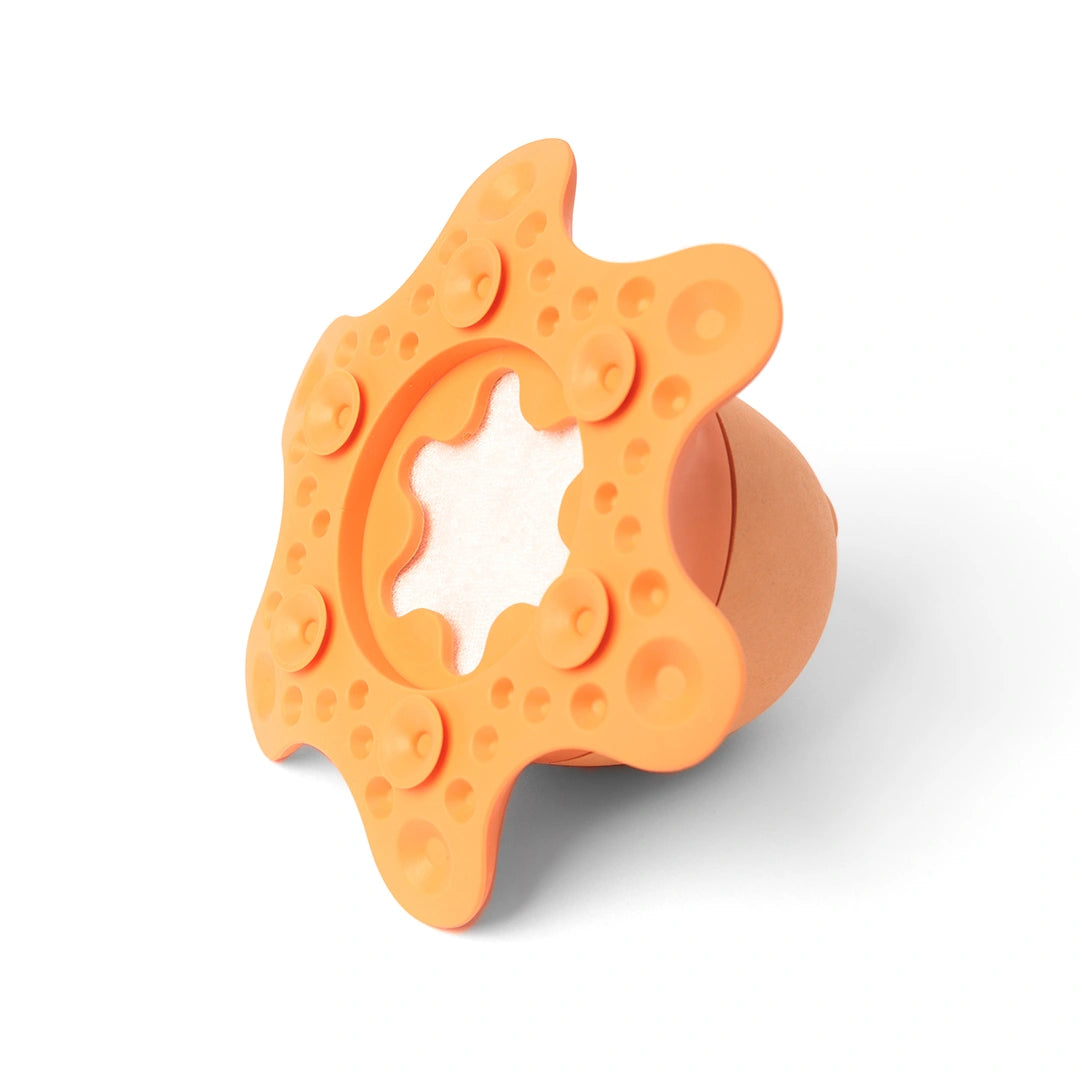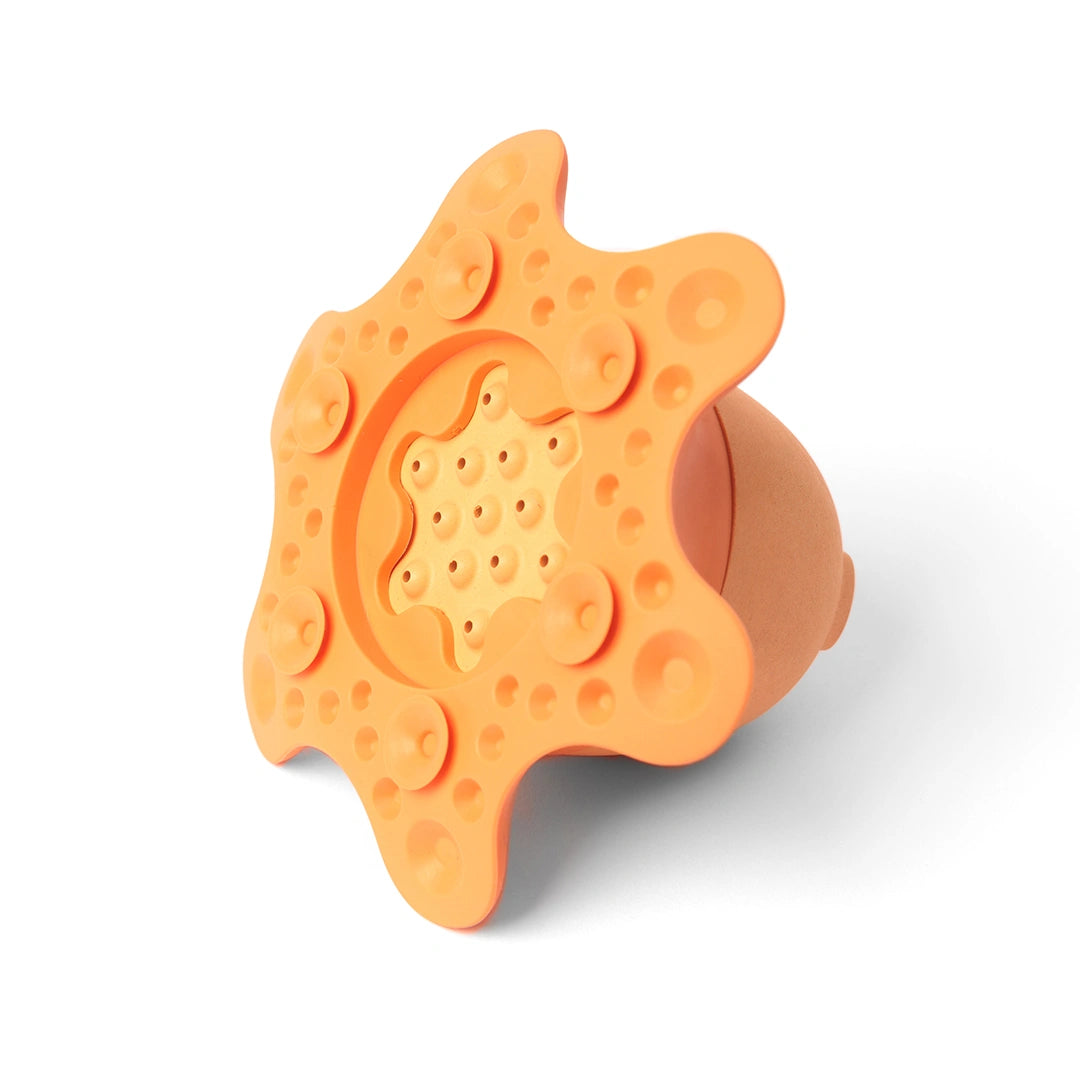 Tako the Octopus - Bath Toy
Développe l'éveil sensoriel
Facilement lavable
Apprentissage de l'autonomie
Matériaux éco-responsables
Commandez maintenant et soyez livré le
Vendredi 29 Septembre (France Métropolitaine)
Paiement 100% sécurisé
&nbsp &nbsp &nbsp
Satisfait ou remboursé
OPPI® creates touching aquatic characters, combining safety through eco-responsible and made in France manufacturing, originality through unique bath toys that encourage experimentation.
Description complémentaire

Tako le Poulpe a des pouvoirs magiques ! Avec Tako, les enfants créent leur propre mousse, font couler une fine pluie et peuvent le coller partout grâce à ses ventouses… il n'a pas fini de vous surprendre !

Les petits + :

Les membranes en coton pour créer de la mousse peuvent être lavées au lave-linge pour garantir une hygiène à 100 %. Les membranes en coton peuvent être achetées séparément.
Découvrez les "6 histoires pour le bain" offertes, créées sur-mesure par Lunii, pour nos animaux Flot ! Les histoires sont disponibles gratuitement dans chaque packaging de la collection Flot ou sur le site www.lunii.com.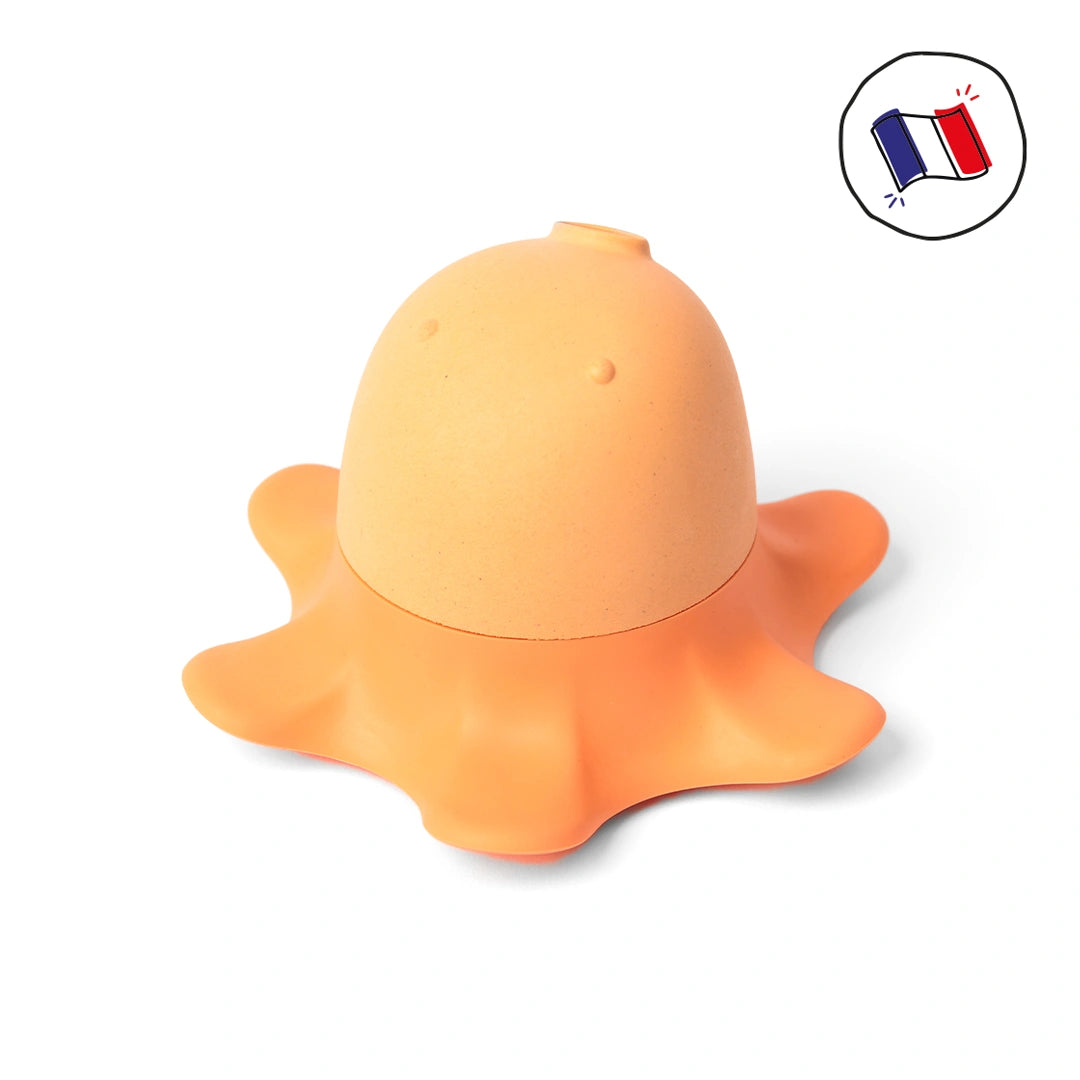 Getting to grips with the bath while having fun
Tako the octopus is a companion you will never get bored with! Playing with foam or water while learning to wash yourself has never been as fun as it is now. Thanks to its magical marine powers, children can thus stimulate their sense of discovery, exploration, awakening, but also freely experience endless imaginary play.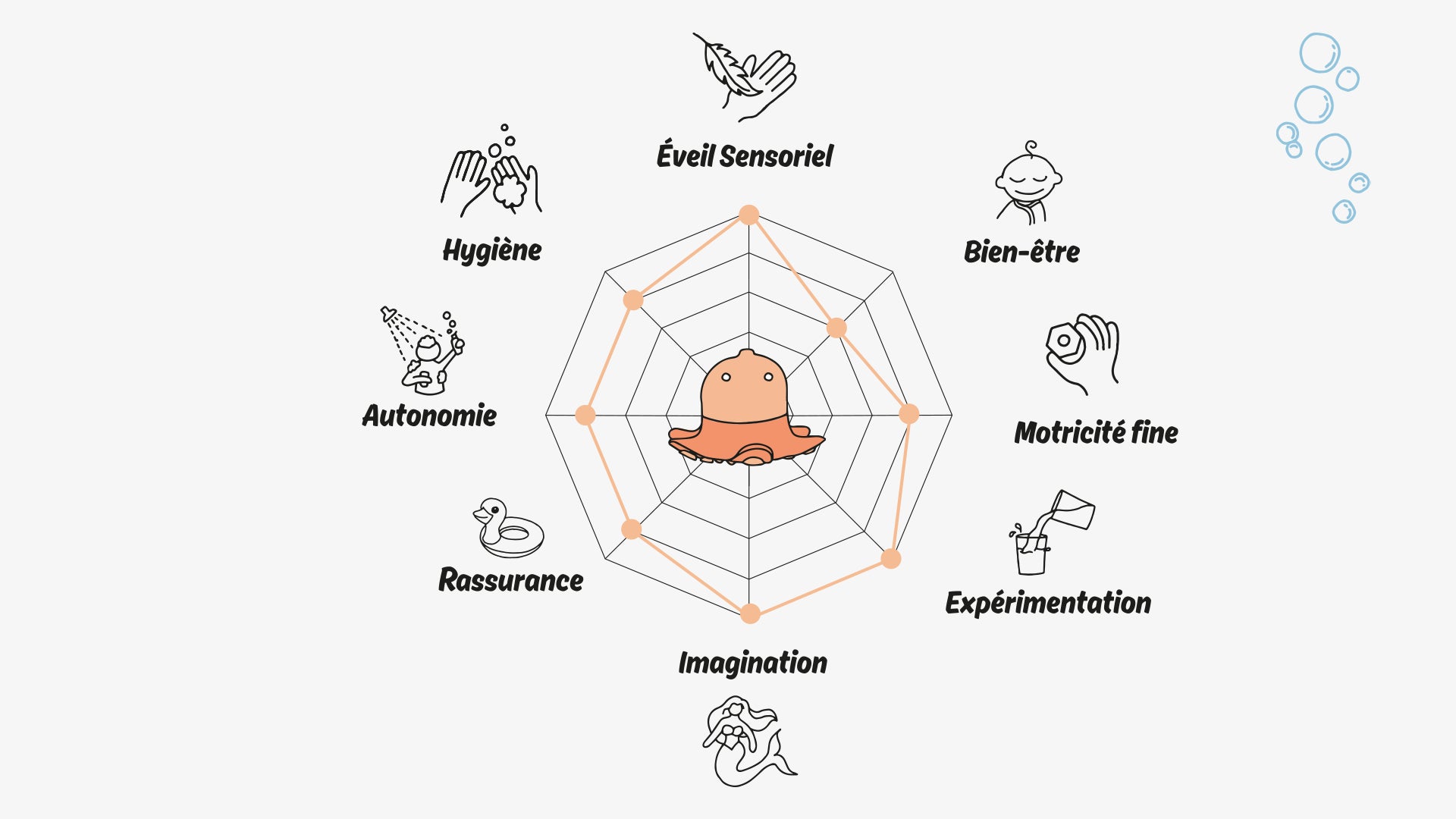 Many benefits
Tako the Octopus provides useful benefits for the good development of children: sensory awakening, experimentation, learning about hygiene and autonomy. Our bath toys have been designed in collaboration with childhood specialists: Anaïs Rognard, occupational therapist and Sonia Krief, childcare assistant and creator of the "Thalasso Bain Bébé" method.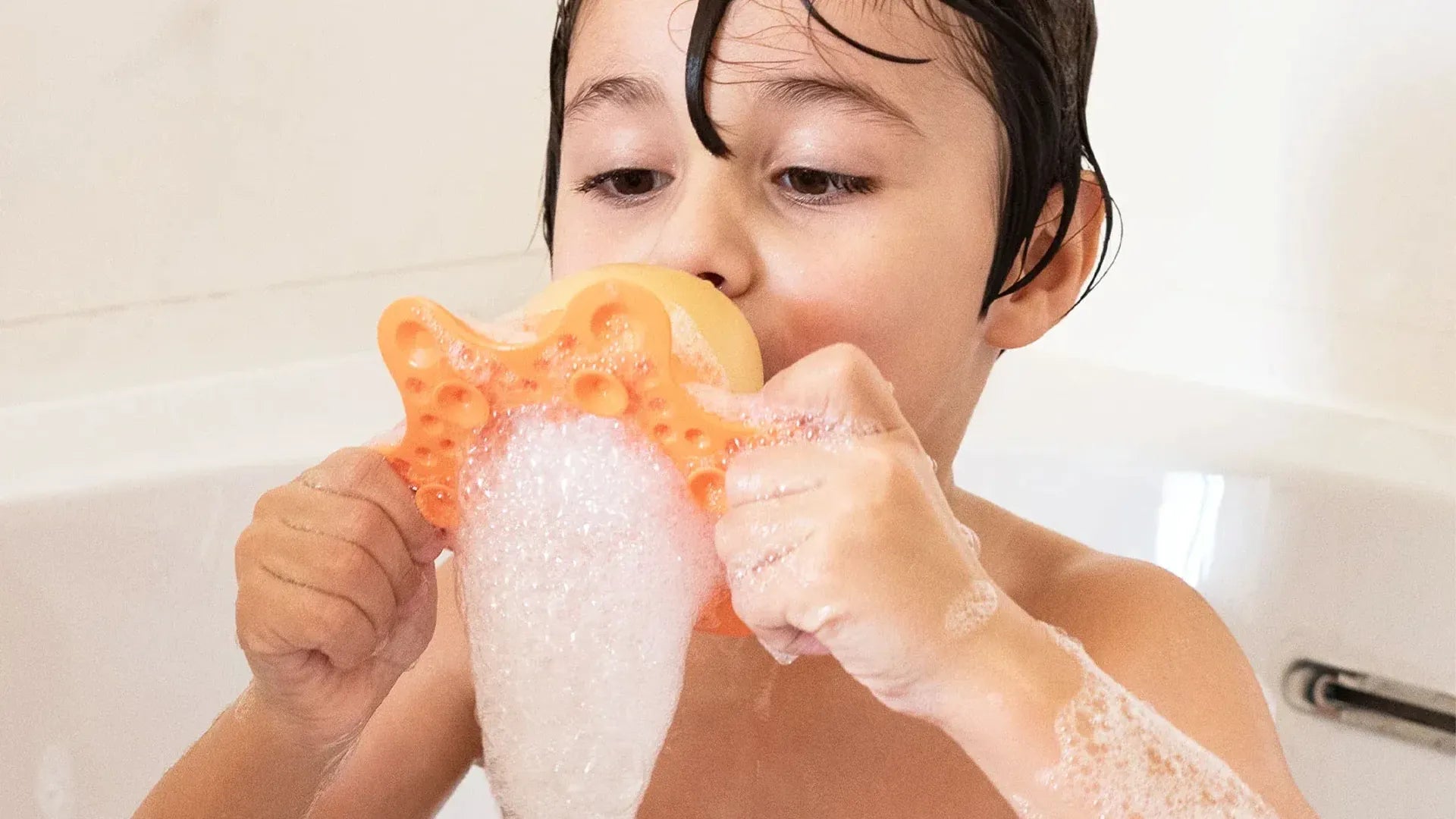 Anti mold
Many bath toys get moldy quickly. For Tako, this problem is solved. The Tako bath toy is designed in two separable parts. It can be washed and air dried. It therefore does not contain bacteria and its lifespan is infinite!
This product is rated 5.0 of 5.0 stars.
It has received 1 review.
Let customers speak for us
Vous en parlez le mieux !
Can my children play safely with Flot?

Yes ! Safety is also one of our biggest concerns! We have taken the time to pay attention to all safety issues, such as the use of non-toxic materials or the design of the size of the toys for children. Please note that Flot has passed all tests related to the safety of children's toys and these tests will be up to date before the products are sent.
What is the best age to play Flot?

Kuji, Tako and Kaba are companions with whom children can play from 6 months and up to 10 years old (and even more if they want!). For the little ones, from 6 months to 1 year old, the support of parents may be necessary for the proper handling or to animate the bath, however the children will be able to begin to discover and play freely. From 1 – 1 1/2 years old, children can start playing independently with the three animals, create their own imaginary universe and gradually understand their functionality until they acquire autonomy and wash themselves from 5 or 6 years.
Why are Flot's toys so much more than bath toys?

Kuji, Tako and Kaba have been developed with the aim of providing the best bathing experience for little ones. These three characters are not just bath toys and bring a more enriching experience while accompanying children throughout their development in the bath. Designed by our OPPI® team and this in close collaboration with specialists such as Sonia Krief – childcare assistant and author – and Anaïs Rognard – occupational therapist DE, this range is the result of real in-depth work which focuses mainly on the needs children in the world of play with water, baths and toilets.
How do I clean Flot bath toys?

Flot bath toys are designed in two separable parts to be fully washed and put an end to the mold problem! They can be washed by hand or in the dishwasher. The cotton membranes of Tako the Octopus can be washed in the washing machine.
Contactez-nous via le chat pour toute questions complémentaires.
Temps de réponse moyen : moins de 24h